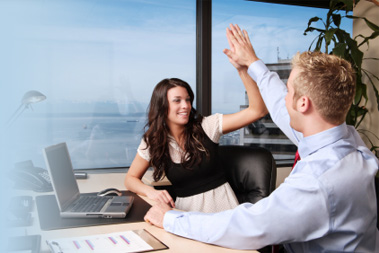 Coaching
What is a Coach?

A coach is a professional who works with individual clients to help them achieve results and sustain life-changing behavior in their lives. Coaches address the whole person – with an emphasis on uncovering blind spots and producing right actions that lead to more fulfillment, balance, and effective living.

Coaches are people developers, they don't tell their clients what to do; they ask questions. Coaching is a powerful relationship that enables people to make important changes in their lives. The goal of coaching is to elicit action in order to maximize potential.
Who can benefit from a coach?

From students to senior executives and anyone in-between – more and more people are realizing the benefits of coaching and experiencing accelerated success in every area of their life.

Some of the most common reasons clients seek coaching:
To change their lives in a positive, meaningful way
To develop a more fulfilling, more purposeful life
To help them set more effective goals
To challenge them to stretch themselves further
To raise the bar and continue accelerating their success
To help them define what success really means to them and identify what they want out of life
To reach a particular goal or to complete a specific project
To achieve a more balanced life
To cope with rapid change
During your scheduled time with your coach, you will focus specifically on what's going on in your life (professionally and/or personally) and what you want to see happening in your life. Together, you and your coach will create a plan to make those things happen. Helping you succeed is your coach's ultimate goal.

So, who can benefit from having a coach? Anyone who's going through change---and that includes just about all of us!

Click here to collapse this section
Click here to Read More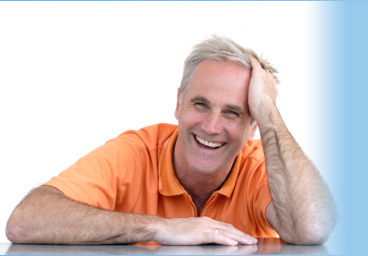 Individual Coaching
Sometimes we limit ourselves and cap our potential. Many talented people develop the belief that they are destined to remain in their current situation, and that can be a problem. Individual coaching helps you break negative belief patterns and set challenging aspirations for your life. More and more people are working with individual coaches to increase and accelerate their personal and professional success, achieve their goals, and live a more satisfying and fulfilling life by becoming more of who they are – on purpose!
Imagine having someone in your corner who is totally committed to your success- -- someone who always encourages the powerful part of you; who sees how big you can be and constantly holds up that big image for you even when you can't hold it up for yourself.

It is all about you – imagine having a relationship which places the total focus on you; a relationship with someone who helps you clarify your dreams, aspirations, passions, and values, helps you celebrate your victories, and learn from your setbacks as you press on toward achieving your goals….together.

Having a coach is like having your own personal navigator for your life's journey. A coach helps you chart your course to your destination.

Click here to collapse this section
Click here to Read More

Corporate Coaching
Strong, visionary, compassionate, competent, and honest leaders develop successful teams and organizations. Popular descriptions of today's fast-changing business environment, such as "negotiating permanent whitewater" and "riding the winds of change" remind us of the serious need for leaders to develop extraordinary inner resources, knowledge, and skills.
You probably know what it's like to navigate through your professional life alone. If you're like most people, you've been doing it for years. And the higher up in management you go, the harder it gets----after all, "it's lonely at the top."

Corporate coaching enables leaders to design and implement a potent plan for the development of their teams and organizations as well as for their own leadership capabilities.

Business owners often don't have the support, direction, or experience to identify the internal and external elements that will keep their business thriving and competitive. The reason many small businesses don't succeed is because owners work IN their business and don't work ON their business. Our coaching process guides you through honing your skills in leadership, defining the focus for your company and yourself, and helps you and your company reach the potential you need, want and deserve!

The coaching process we offer is a valuable privilege and a powerful tool for star performers who wish to shine even brighter… akin to the world-class athlete who seeks coaching in order to excel. The process also benefits those who have potential, but for some reason are not meeting expectations.

When you invest in developing your people and helping them discover, develop, and achieve their full potential, everyone benefits! You help create enthusiastic people who enjoy their jobs and their lives which results in enhanced performance and profitability for both the individual and the organization.

Your organization will develop a culture where continuous improvement, higher levels of achievement, standards of excellence, and exceeding customer expectations prevail.

Organizations that recognize the value of continuous learning and development today will be the business leaders of tomorrow. Where will your organization be?

Click here to collapse this section
Click here to Read More

contact us
By Phone: 313.384.4475
By Email:

email@goes.here